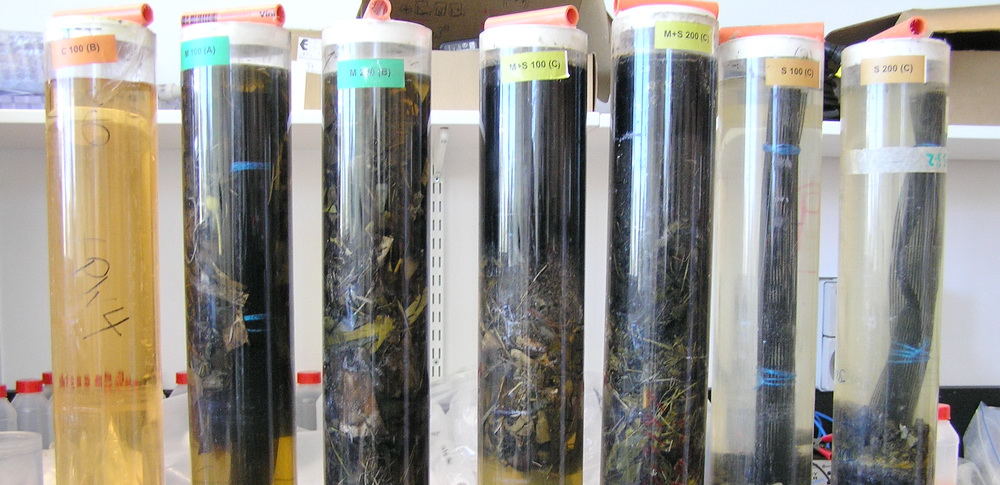 Understanding long term water quality and ecological aspects of pit lakes is important in understanding the risks and opportunities pit lakes present as mine closure legacies.
WHAT SCALES DO WE STUDY PIT LAKES AT?
Pit lake system (PLS) research can be conducted in experimental systems ranging from the test-tube, to microcosms, mesocosms, macrocosms, pilot-scale, through to a full-scale PLS. The use of pit lake studies over a range of scales provides a better understanding of environmental processes of interest and can deliver research outcomes in amore timely and economic manner than full-scale PLS experimentation alone. However, few scaled experiments have been realised and the reliable translation of experimental results to full-scale pit lakes has not been documented. Collectively, data from a range of scales can contribute to a multiple-lines-of-evidence approach to better understand and even predict PLS water chemistry and biota.
Conceptual and numerical modelling can also help determine system facets, such as whether parameters and rates determined at smaller spatial scales apply to successively larger scales. However, modelling has significant limitations in water quality prediction. We recommend that studies on PLS management and sustainability be considered at multiple scales, including at evolving and established pit lakes, with different aspects considered at different scales in a complementary approach.
More information on pit closure studies can be found in our review article entitled "Studying Mine Pit Lake Systems Across Multiple Scales" in Vol. 39, Issue 2 of the Springer Mine Water and the Environment journal. Read here.
MLC offers pit lake closure study services for all environmental, water quality and physical aspects of closure planning.